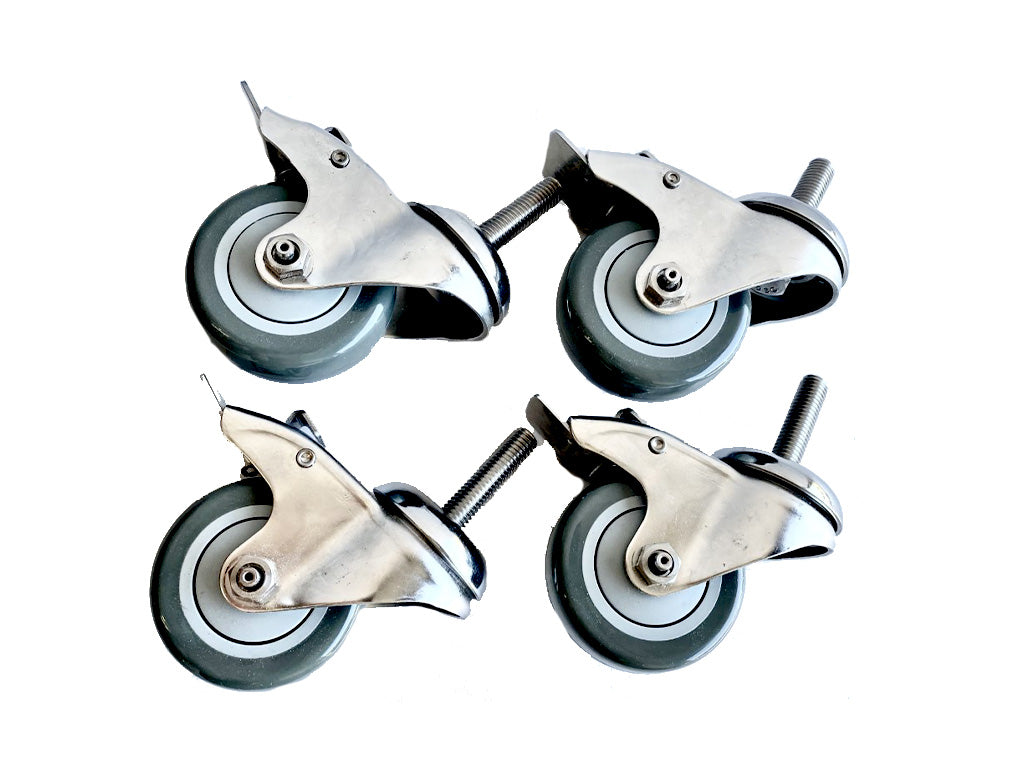 Wheels (4)
---
Our wheels are 316 double-locking stainless steel casters. This keeps the wheels and swivel from turning. The wheels are commercial-grade polyurethane that don't leave skid marks. These wheels work on the Laguna, Laguna Grande, Capistrano as well as the Sanibel. To add the wheels to your frame just unscrew the feet and insert the wheel turn the allen head on top of the leg clockwise.
Material- 316 stainless steel
Wheels – Polyurethane
Stem 1/2 x 2 inches
Please view our instructional video here. This video provides an overview how to setup the Laguna swing. If you have any additional questions, please don't hesitate to reach out on our contact page.