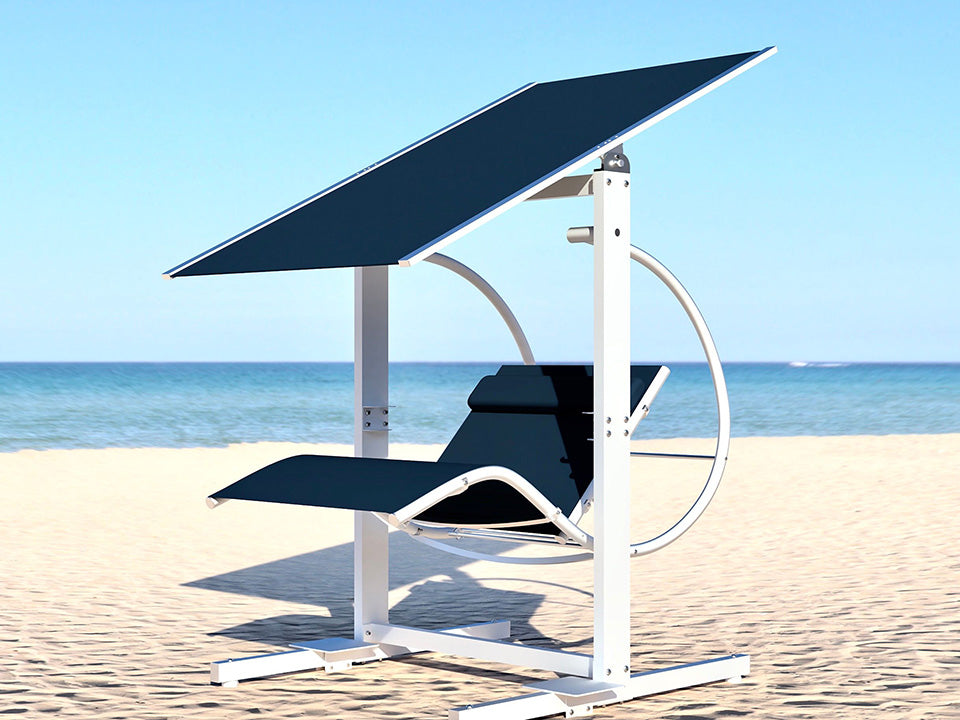 Tilting Mechanism
---
The tilting mechanism allows you to adjust the angle of the canopy to block out the sun light as the it sets or rises. There are 2 forward positions, 30 and 50 degrees and one re-ward position at 20 degrees. We use a Locking pull pin on both sides so you can adjust it with ease. This unit works on all current model Laguna's and Laguna Grandes.
Materials:
Anodized 6061T6 extruded aluminum
316 hardware
304 Locking pull pin with delrin handle
Color – Anodized aluminum silver
Warranty- 5 years
Please view our instructional video here. This video provides an overview how to setup the Laguna swing. If you have any additional questions, please don't hesitate to reach out on our contact page.